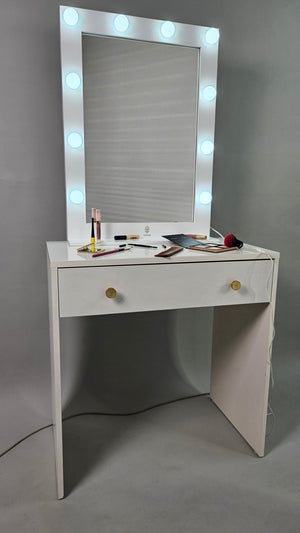 Omaara
The Makeup Beginner
Sale price Price Rs. 16,499.00 Regular price Rs. 31,000.00 Unit price / per
Free Shipping
The Makeup Beginner is everything you need to get started with makeup under one roof. This vanity features LED lights, making it easy to create the perfect look in any lighting. Set it up in your bedroom, bathroom, or even your living room. Start experimentation with ease! 
DIMENSIONS
MIRROR SIZE :-
HEIGHT =  31.88 INCH, WIDTH = 23.62 INCH, DEPTH = 2 INCH. 
TABLE SIZE :-
WIDTH = 17 INCH, LENGTH = 30 INCH, HEIGHT = 31 INCH.